Charter bus rental New Hampshire
New Hampshire is a captivating state that draws adventurers and environment enthusiasts every year thanks to its huge wilderness regions and winter sports. Charter bus rental New Hampshire, of all things, is the best way to travel in style and uncover New Hampshire's hidden gems.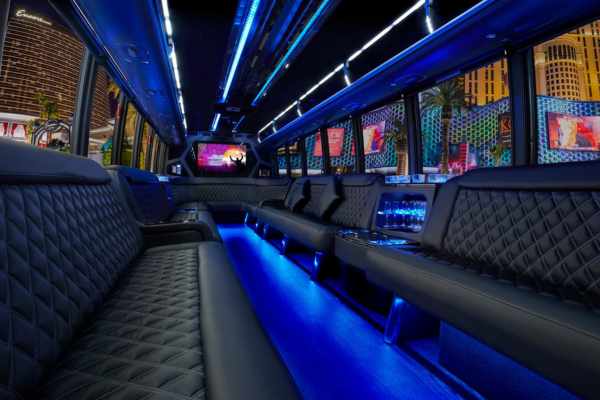 We recommend the most cutting-edge buses in New Hampshire at the most affordable costs. Patriots Limousine offers resources for all of your transportation requirements, whether you are organizing a nature trip, a corporate event, a sizable wedding, or any event that calls for transportation. Charter bus rental is New Hampshire's most dependable provider of charter bus rentals because our buses are available in a range of sizes, have several features, and adhere to strict safety regulations.
Enjoy the highest level of comfort and luxury while traveling by charter bus rental NH.
One of the many reasons Charter bus rental NH is the market leader in charter bus rentals is our dedication to providing individualized, professional service. We'll direct you to the bus rental that ideally suits your requirements, whether it's for 10 or 1,000 passengers. To accommodate various budgets, we provide a variety of buses, including limos, motor coaches, and minibuses. You can pick the ideal charter bus rental NH depending on your travel goals, group requirements, and budget.
Charter bus rental NH has developed a solid reputation for providing the highest levels of client satisfaction. Patriots Limousine Service has delivered a special charter bus service NH that combines planning, logistics, and operations. Our customer care professionals offer individualized assistance and design trips according to your needs. They are accessible around the clock to handle all problems right away and ensure consumers have a simple and convenient experience.
Charter bus rental nh provides the following services
Corporate Events
Corporate event planning can be time-consuming and challenging. Planning your transportation is simple with a Charter rental bus nh. There are general logistics in addition to safe and secure transportation services. A shuttle service makes sure everyone arrives at the event on time, whether it's a trade exhibition, business meeting, or a sizable conference. Put directions, traffic, and parking aside and take some time to concentrate on your event.
Further, we show charter buses that can be customized for both private and corporate travel.
Activities
We have a charter bus rental NH to take your group to the sports area, whether you have a little family or a big group of friends. Your sporting supplies will fit comfortably on the bus, and the motorist will come earlier to ensure you catch the gym on time. You can even ask your driver to takes you to a nearby restaurant to observe the fulfilment of the day's work.
Wedding
Your marriage day is a remarkable event that you will always hold dear. With Charter bus rental NH, you can appreciate your wedding day to the fullest without worrying about the carrier. We have a shuttle service to bring your company to and from the site, whether it's for your bachelorette party, trial dinner, or the marriage itself. Our opulent charter buses provide a first-rate and upscale experience for our consumers.
Charter bus rental nh offers transportation options that allow you to live a life of luxury. We handle all travel arrangements, whether it's a quick drive to an event or an interstate tourist excursion. Customers can enjoy their trip without having to bother with preparation or planning. Discover everything about New Hampshire.
Trips
New Hampshire has many campgrounds tucked away in the mountains, in the middle of nowhere, and surrounded by the great outdoors. For more information on transporting your camping supplies to your campsite, contact Charter bus rental NH. All of your items will fit in the storage area aboard our charter buses. It is a safe and convenient option because our drivers will bring you to the campsite easily and comfortably.
FAQ's
How many people can ride the rented bus?
The most typical charter buses shown are 56-passenger, 36-passenger, 28-passenger, and 24-passenger. In expansion, there are several buses of varied sizes for less passengers. This is the major size of a business specializing in renting charter buses.
What does a rental bus mean?
A charter bus is a personal automobile used by a confidential institution to select up and drop off at a terminus. With a charter bus, your company can have the automobile to itself and customize the itinerary as much as you like.